Published Date

Istana Maimun (Maimun Palace), Medan, 1887
The ASEAN venue for the ASEAN-Turkey ASLI QoL2016 - the AicQoL2016 (AMER International Conference on Quality of Life) - is in Medan, Sumatera, Indonesia, from 25-27 February 2016. The extended conference tours to Lake Toba shall be held from 26 February 2016.
The conference organised by AMER (Association of Malaysian Environment-Behaviour Researchers), known as ABRAmalaysia (Association of Behavioural Researchers on Asians), is fully managed by its subsidiary, emAs (AMER Event Management & Services) under emAs emAs Resources.
AicQoL2016 shall be co-hosted by the Department of Architecture, Faculty of Engineering, Universitas Sumatera Utara (USU), Medan, Indonesia. It shall be held at the Grand Aston City Hall Medan Hotel.
The AicQoL2016 Proceeding shall be published in Elsevier's Proceedia Social and Behavioural Sciences (ISSN 1887-0428), which aimed to be indexed in SCOPUS.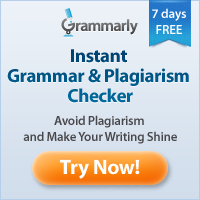 To AMER / ABRA members who wish to purchase New or Renew your Grammarly Annual Licence, please email your interest to This e-mail address is being protected from spambots. You need JavaScript enabled to view it
latest by 25 January 2016, for our Bulk Purchase.We hope the licences can be activated for your usage by 01 February 2016.
Journals & Proceedings Published
Proceedings Indexed in Thomson Reuters WoS
Conference Policy
Best Paper Awards
International Scientific Committee

Conference Theme Synopsis
Call for Extended Abstracts (flyer, jpeg)
Keynote Speakers
Timeline
Fees & Payments Instructions
Conference Venue
Programme (Finalised)

Extended Tours: Lake Toba
(World's largest volcanic lake)
[More info to registered participants only]

Visa
Weather
Secretariat's Accommodation
Special Rate for Participants: Hotel Aryaduta Medan
AMER / ABRA membership

FAQs about Elsevier's Procedia
Past & Forthcoming Conferences
Registration
You are required to Sign Up
before you are able to Log in.
After Logging in, please
Register for the conference.
You shall then be directed to the
Abstract Online submission.
The submission button shall
automatically be deactivated on
Wednesday, 30 December 2015
@17:00 Malaysian time.
Submission Deadlines:-
Abstracts
Online by: 23 December 2015
Abstract Fees: RM100/USD26
Late charges:  24-30 December 2015
Abstract Fees: RM200/USD52
Full Paper
By: 13 January 2016
Late Charges: 14-20 January 2016
Papers shall not be accepted
after 20 January 2016 (strictly)
Commencing 2015, papers to be published
in Elsevier's Procedia, shall be charged at a
subsidised rate of USD100 per paper.
Please email to us:-
a) Your full paper in the template sent.
b) Grammarly Score (>90%);
Similarity Index / Plagiarism (<30%).
c) Copyright Form, filled and duly signed
d) Proof of Registration Fees paid.
Enquiries:
This e-mail address is being protected from spambots. You need JavaScript enabled to view it
This e-mail address is being protected from spambots. You need JavaScript enabled to view it